Champion Porsche Sponsored, Tommy Haas Upsets Djokovic In The 4th Round | Sony Open 2013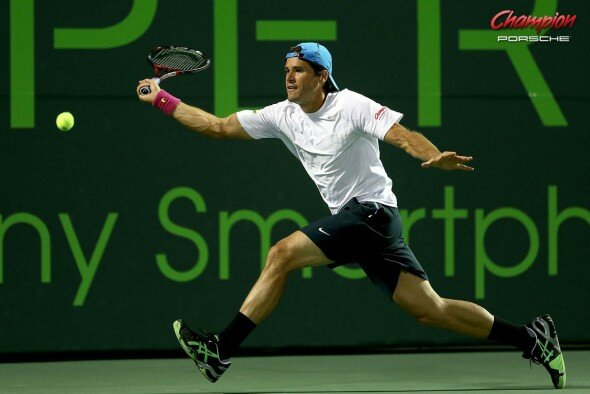 Germany's Tommy Haas turned back the clock to stun two-time defending Sony Open Tennis champion Novak Djokovic 6-2, 6-4 in the fourth round in Tuesday's night session on Stadium Court.
"I'm just really happy and proud of that tonight, against such a great player who has been dominating the sport the past couple of years, I really took advantage of the opportunities I've gotten," said Haas. "I think I played extremely well. He gave me a lot of looks, and I took advantage of it."
Haas notched just his second win in 14 attempts against a World No. 1 and ended a 14-year wait after upsetting Andre Agassi in the quarterfinals of the 1999 Grand Slam Cup. The 34 year old is the oldest player in 30 years to beat the top-ranked player. He improved to 3-4 against Djokovic.
"These are the moments I appreciate the most, going on those big stadiums, big stages, playing against the best people in the world," Haas said. "Playing against someone like Novak and coming out on top at this time of my career, it's unbelievable. It goes up as one of [the] best wins of my career. Miami is also sort of a late night loud crowd and I think they really appreciate good tennis."
Seeded 15th, Haas put together a steady performance on serve, particularly on his second serve where he enjoyed a 72 percent success rate. His lone hiccup came when he served at 3-2 in the second set, when he was broken to love, but Haas regrouped to win three of the final four games, pulling off the upset in 80 minutes.
Djokovic suffered his earliest defeat of the season. He began the year by becoming the first man in the Open Era to win three successive Australian Open crowns and followed it up by triumphing in Dubai.
"All the credit to him. He played a great match and he was the better player, no question about it," said Djokovic. "The results show everything. As far as I'm concerned, it's definitely the worst match I have played in a long time."