Confirmed. Porsche To Replace 911 GT3 Engines.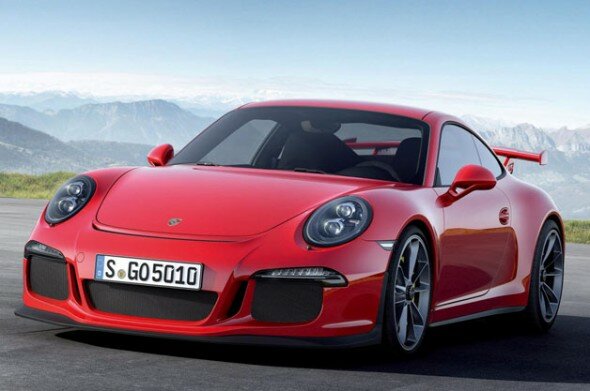 About a month back, Porsche announced that it was suspending delivery of its 911 GT3 due to reported incidents of the engine bursting into flames. A few days later, Porsche told owners of the new track-ready models not to drive their cars and had their local dealers pick up the cars in question. Just a couple of days ago, Porsche was working on a fix, and now there are official details.
Following an internal investigation prompted by two such incidents, Porsche has confirmed that is has identified the problem as resulting "from a loosened screw joint on the connecting rod." The loose connecting rod, Porsche found, damaged the crankcase, which in turn resulted in oil leaking and then – in at least two cases – igniting.
In order to fix the problem, Porsche is replacing the engines entirely on all 785 affected units of the GT3, fitting these new engines (as well as new models to be built once production resumes) with "optimised screw fittings." Our source at Porsche indicates that under 200 of the affected coupes actually reached customers – most are at port (where they will be fixed prior to reaching showrooms), or at dealers.
We also inquired as to whether Porsche had fielded any calls from concerned GT3 owners regarding the replacement engine's potential impact on their car's collectibility or resale value, and our source told us that they have not heard of owners raising any questions. Should such a scenario arise, we were told that, "The company will handle the customers on a case-by-case basis. All of this will be documented in the vehicle's history file that's maintained by Porsche." Presumably, if there is clear and extensive official paper trail about the engine swap, would-be used GT3 buyers and collectors would be happier knowing their car is fitted with a correct, trouble-free engine than they are about not having a numbers-matching car.
It is not immediately clear what Porsche plans to do with the hundreds of recalled GT3 engines once it extracts them.
– Autoblog