Porsche unleashes revised 2011 911 GT3 RSR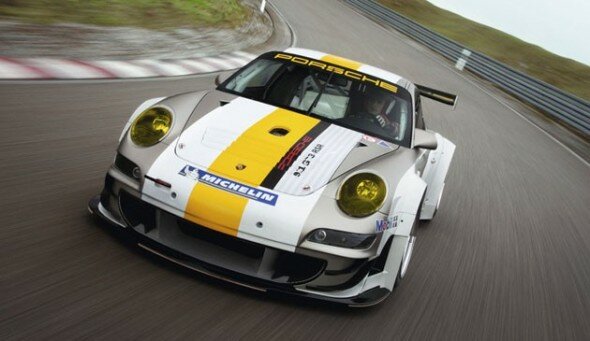 The Porsche 911 is many things to many people. The quintessential sportscar. The embodiment of German precision. A terrible design tweaked to perfection over the course of decades. And the most successful racing sports car ever devised.
What you're looking at is the latest iteration of the latter: the 2011 Porsche 911 GT3 RSR. The differences as compared to the 2010 model aren't extensive, but a slight edge could be enough to pull ahead of the rest of the field on the world's racing circuits. Rather than switching to the new direct-injection powerplant as employed on the streetable 911, the RSR sticks with a 4.0-liter version of the old boxer six, but with an re-optimized ECU, intake and exhaust, now producing 455 horsepower – five more than the 2010 model.
The bodywork has also been revised, with the rear end taking cues from the latest roadgoing 911 to include new LED rear lights while the front wheels are wider than its predecessors. It'll set you back a good half-million to get one new, but if you've got the outgoing model, Porsche will gladly upgrade it to the 2011 spec as well.