Tubi Style North America | Porsche 991 Turbo Exhaust System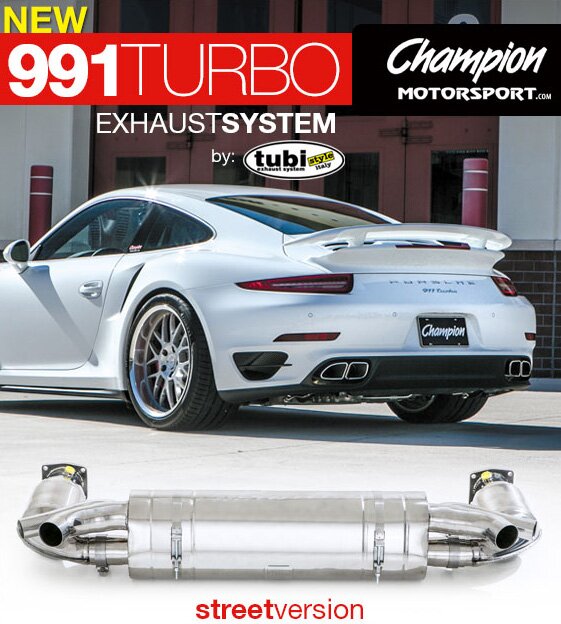 After a few months of testing different prototypes and muffler designs we've finally found the perfect sound for the 991 Turbo/S. Here it is at last….the Tubi Street exhaust for the 991 Turbo and Turbo S. Like all Tubi exhausts, this system is made from 100% stainless steel, using a unique perforated steel baffle system to offer a very unique tailored sound, minimize drone, and insure longevity of the exhaust with no change in performance. The system also features hi-flow 200 cell HJS catalytic converters to reduce back-pressure and increase performance, while staying compliant with some states' emissions requirement. Gains from the exhaust alone were as high as 22whp/18wtq during development testing.
Production just finished, so we'll have a full stock of complete systems within a few days. Get your orders in now, while they last! (http://www.championmotorsport.com/pr…bi-991t-ex.htm) We're also currently testing the cat-less race version so stay tuned for more info on that.
Attached are some pics of the system, but of course…everyone wants to hear it…so here you. Enjoy!