F12 Tubi Style Exhaust Installation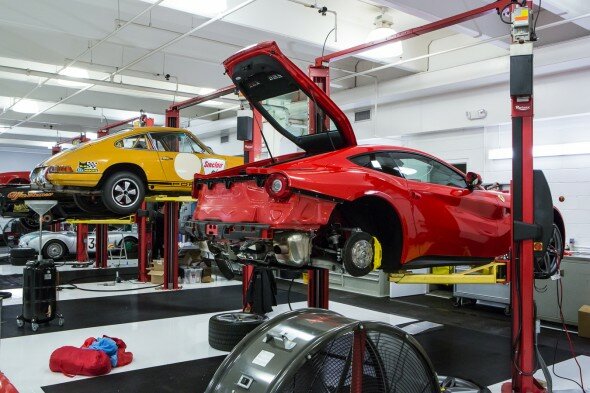 Although we normally see every flavor of Porsche come through our doors on a regular basis, we occasionally get the pleasure of seeing a beauty like this Ferrari F12 as well. This particular car came to us from a customer in Miami for a Tubi exhaust install.
For this car, we chose to use the Tubi Style mufflers with valves, in the standard sound level. Those with familiar with Tubi know that we also make non-valved systems, as well as more aggressive sounding Rumore versions. In this case we decided to stay a bit more conservative and stick with the valved units in the standard sound level.
Although the F12 is a pretty nice sounding car to begin with, you can still hear the difference a well engineered exhaust system can make. A little more volume, that perfect tone, and OEM fitment are just a few of the things you can always expect from Tubi! Pictures and video below…turn your speakers up and enjoy.

Click Below For Installation Gallery